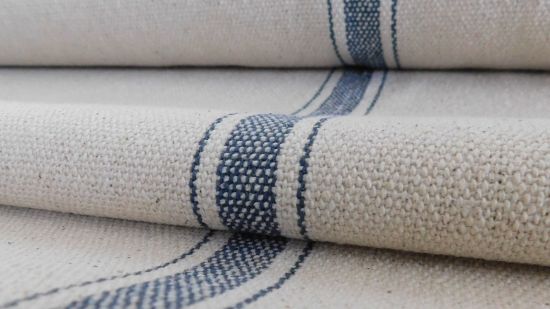 Decor Thoughts on 2020 Color Trends
INSPIRED OR TIRED OF PICKS BY PANTONE, BENJAMIN MOORE, SHERWIN WILLIAMS + BEHR?
Article by Annabel + Jen
Photography by Annabel + Jen

It's that time of year again!
The paint shamans of the world have said their piece. They've declared next year's Colors of the Year. Sometimes I wonder. Is it all kind of like the Bohemian Grove meet up? That elite, all-male club whose annual California camp retreat remains shrouded in rumor and mystery. Can you picture it? Those in the paint-color know huddled together somewhere in a northern California forest, intensely studying their tea leaves and proclaiming the coming year's signature color? That one paint we'll all presumably be rolling on to our walls as fast as you can say Benjamin Moore. To be honest, I have no idea how it all goes down, probably in a board room in some strip mall in suburbia, but in the end, each major paint company comes up with their color. And each year we get excited to learn what it is.
The only problem is, lately it seems like those paint shamans have been looking in the rearview mirror rather than a crystal ball when making paint predictions. Overall the color choices have been yawn-able to say the least—a little "been there, done that" even. So let's take a peek at the predictions for 2020 and see if we're feeling inspired…or just plain tired…of the colors selected by Pantone, Benjamin Moore, Sherwin Williams and Behr.
Pantone's Selection: Classic Blue
Jen's Weigh-In:
While Pantone isn't actually a paint company like Benjamin Moore and Sherwin Williams, it is an authority in the world of color. The way I understand it, Pantone created almost the Dewey Decimal System for paint, They've standardized how color is organized and categorized, and therefore how it is matched and reproduced the world over in anything from fabric to cereal boxes. And each fall, they decide on the big color for the coming year, whether it be for fashion or home decor.
But First, a Slight Tangent into Fashion's Influence on Home Decor
And speaking of fashion…Traditionally the colors, patterns and even styles we see at the forefront of home decor are rooted in what's popular in fashion (particularly last season's fashion). The fashion industry has historically been a bit more ahead of the curve in the predicting-hot-color-arena, so what we'd see on the runways would slowly trickle down to what we'd see in upholstery, drapes, pillows…and paint for our homes in subsequent seasons.
With the new era of fast fashion (even fast home decor fashion), and everyone and everything connected instantaneously via social media, the lines have been blurred. That ochre color you're seeing everywhere on sweaters this fall? It's simultaneously showing up on velvet throw pillows for your sofa.
That said, we can still look to trends in fashion for indicators of what's to come in the future of home decor. And it might not be so much the colors on the runway, but rather the sentiment of society as a whole and what types of clothes best convey that sentiment. Perhaps that's most telling of all.
So, you ask…what IS the sentiment out there these days?
From THE WSJ
Three Words: Authenticity, Nostalgia, + The '90's
Please don't expect me to don a Canadian tuxedo anytime soon (a la this photo from The WSJ), BUT Annabel and I have definitely been sensing a seismic shift toward vintage-love in the mainstream recently. Vintage love is everywhere: Fashion, the home front, cars (I mean, who out there doesn't kind of want a Jeep Grand Wagoneer, complete with wood side panels? ). And so, vintage, non-stretch, non-skinny denim like the iconic Levis 501 jeans in the pic just about sums it all up. These days, people want real, they want things to have a story, a history, they crave comfort, natural materials, and right now, they're in love with the '90s (hello baby doll dress paired with Doc Martens). Sidenote to my friend Jackie from high school: Jack, if you happen to be reading this and you still have your combat boots, text me. My 14 year-old-daughter might just pay you a premium for them ;).
So, how does any of this translate to 2020's colors of the year? Well, is there anything more authentic, lasting and classic than Classic Blue? I mean, in fashion, THE classic most classic iteration of denim (ahem, and a denim shirt to match if you're so inclined?!) is leading the charge. So to have Classic Blue as the paint color of the year seems to make sense. Selecting it is no bold, risk-taking move of course. It's the safest bet ever. But maybe that's a reflection of people's sentiment these days: Hunker down, play it safe, stick to quality, what we know works, don't mess with success…And nothing works better than classic blue.
Classic Blue is a perennial favorite. It never goes out of style. It's as real as it gets. From antique Chinese ginger jars to crisp blue ticking fabric to nautical decor to the blue stripes of traditional French grain sacks, classic blue is not only timeless, but it's also universal. The world over loves classic blue. Always has, always will. Pantone can't go wrong selecting this perennial favorite, even if it can hardly be called revolutionary.
French Grain Sack Fabric | Vintage Ginger Jars | Blue Ticking Stripe Ottoman
Benjamin Moore: First Light 2102-70
Jen Weighs In
When we did the Spring 2019 One Room Challenge last April (you can read about that here), I knew for a long time before that my bedroom would be blush. And way before that, my very stylish friend Abby painted her dining room a beautiful blush, creating an elegant room reminiscent of a classic French salon. So to me, blush has been around for a while now. But I think Ben Moore's choice of blush is a perfect example of home decor following fashion. This past spring, the striking combination of dark olive or fatigue green and a more feminine blush was everywhere in clothing stores.
Jen's Master Bedroom in Benjamin Moore Warm Blush
If I could look into the future, I'm wondering if we're going to start to see more mauve on the walls, which makes me a little nervous. Farrow & Ball not only added Sulking Room Pink to its line up of new paint colors in 2019, but declared it one of two must-have colors for this past year. While I haven't seen too much of it yet…I think this color, described as "a romantic and muted rose" (sounds a lot like mauve to me) is ripe for a comeback in 2020 (just not in my house).
Not Quite Ready for It. Farrow & Ball Sulking Room Pink
Annabel Weighs In
I'm glad to see a lighter, brighter color in the mix, but this is a little too pink for my taste. I think something a little dustier, like the pinks favored in the 1700 and 1800s could elevate a room and keep it from veering into overly saccharine territory. Setting Plaster by Farrow & Ball (below) is a perfect example.
Behr: Back To Nature S340-4
Jen Weighs In
Remember that sage green sofa of the '90s? Yep, it's back (and not just at your local Goodwill). First, we were flirting with Emerald velvet sofas, then dark olive green entered our realm (a color I really love), and now? Full circle. 1990's sage green. Let's just hope the enormous round arms of sofas like this one don't return too…
A 1990's Relic: Sage Green Sofa
Annabel Weighs In
While I'm not at all surprised to see a green hue making the list for 2020, this shade strikes me as anemic and underwhelming. We've been seeing more and more greens over the past year, in kitchens, but also in living, dining, and bedrooms. I've been particularly inspired by the rich historical greens like Farrow & Ball Calke Green and complex, earthier mossy greens like F&B Lichen and F&B Bancha.
Sherwin-Williams: Naval SW 6244
Annabel Weighs In
Another blue. Shocker. The fact that there are two dark blues on this list actually irks me because like I said, we already know that dark blue is super popular right now. I want to know what the future holds! Don't get me wrong, I love blue, it's one of my favorite colors, but we've been seeing SO MUCH blue for the last several years and I'm ready for a change. One color I've always disliked is purple, so believe me when I say it shocks me to say this, but I'm ready for some PLUM. To be clear, plum is very different from purple. Plum has warm red undertones instead of the cool blue undertones I associate with classic purple and I think it's more than ready for its time in the spotlight. With maximalism on the rise and traditional details coming back into style, plum is ripe (pun intended) for a revival! One plum hue I'm itching to use in a project is Benjamin Moore's Carter Plum from their Williamsburg Collection. I guess I'm on a historical hue kick!
Jen Weighs In
Annabel's right—not too shocking to see more blue, but I am liking the moodiness of it all. That's what I'm seeing coming down the pipeline: muddier, murkier, more brooding colors. Like Jane Eyre running amidst the heaths of England…colors that evoke a wood-paneled library with a roaring fire going and walls of old books. I can't put my finger on why exactly I'm feeling this way (maybe just because it's winter?), or maybe it's because we're ready for a stark 180* change from the ubiquitous white and black farmhouse look we've seen for a while now. Maybe, we're ready to cocoon ourselves in coziness. Here are a couple of looks I'm gravitating towards:
And these are the paint colors that correspond (at least they're close matches I'd say):
Benjamin Moore Middlebury Brown | Farrow & Ball Green Smoke
Now it's your turn! Weigh in with your thoughts on the colors you're gravitating toward for 2020. You know we love reading what you're thinking!
Follow Trim Design Co. @Trim_Design_Co.
Trim Design Co., located in the Greater Boston area, is a boutique interior design studio founded by designers Annabel Joy and Jen Dulac. Trim specializes in customized online interior design, fusing the tailored service you expect from traditional, full-service interior design with the convenience of working with us online. Trim also provides full-service interior design to...
Related Businesses
Art & Frame Warehouse Kansas City
Kansas City, MO
FAMILY AND LOCALLY OWNED Art & Frame Kansas City - Northland Boutique Frame Store Experience - Warehouse Prices The Art &...
Three French Hens - Wildwood
Wildwood, MO
Furniture, Home Decor and Interior Design Boutique Located in Wildwood!
Visions tile & stone, inc.
Tulsa, OK
We offer a high quality and extensive selection of tiles and stone to match any project on your list. We carry ceramic and...