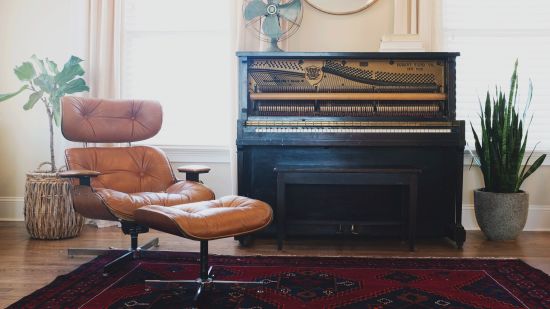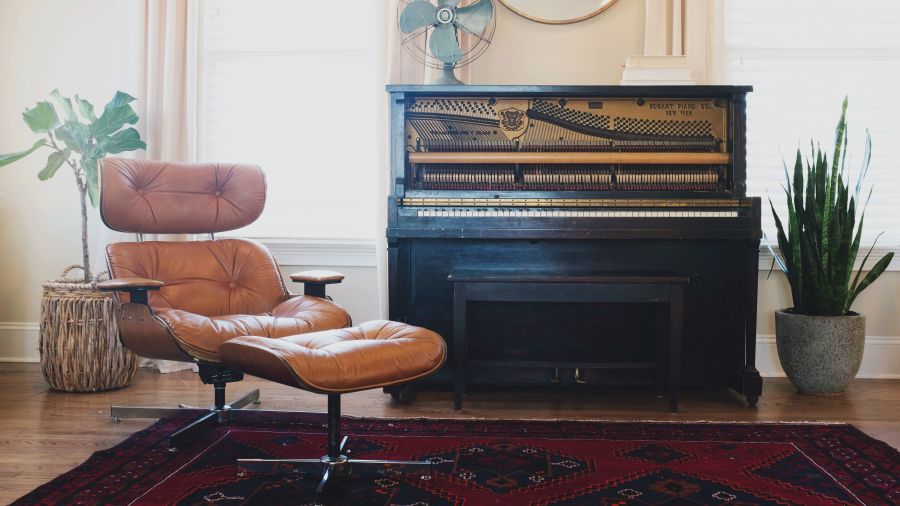 Leather Recliners That Aren't Eyesores
STYLISH CHOICES FROM TRIM DESIGN CO.
Article by Annabel + Jen
Photography by Annabel + Jen
Dear Jennabel,
Do I have news for you! My husband finally agreed it's time to ditch the frat house look we've got going in our home and get rid of our old Ikea living room furniture we bought 16 years ago when we moved in to our first apartment! Can you believe it?
I'm so excited I can't even stand it. I can't wait to have a living room that's not an eyesore. And I cannot wait to throw out the grungy old blanket we've had on the couch covering up the red wine stain from Thanksgiving 4 years ago.
But, just when I start pulling ideas together on Pinterest, my husband--let's call him Jim in case he's suddenly become a design fan and is reading your blog. Unlikely, but still. Anyway, Jim told me that he has one request for the new living room. And Jennabel, by "request," Jim means it's happening. As in, if I'm gonna order all new furniture, he's getting his one request.
So, you know what it is? You're gonna die. You may want to be near the bathroom when you read this in case you get sick. Jim wants A RECLINER. And not just any recliner. A LEATHER RECLINER.
I almost can't even write any more I'm so disgusted. I feel like we're going from frat house look to Murray Goldberg's living room circa 1985. How is this even possible?
But I'm desperate to finally have a living room where I'm not embarrassed to host a book club. Can you please, please help me find a leather recliner that doesn't make me gag?
XO
Stephanie
Poor, poor Stephanie.
Now Stephanie and Jim are a fictitious couple. But, they're really just a couple that's a combination of so many actual couples we've talked to. We have heard the leather recliner story many, many times. I'm not sure what it is about men and recliners, leather ones in particular...but their fascination with these chairs runs deep. It seems to fall into the same category as their undying reverence for any speck of natural stained wood in a home. Somewhere out there, there must be an 11th Commandment intended only for men that stipulates, "Thou shall not paint over stained wood."
The good news is (for the leather recliner issue anyway) there are in fact leather recliners on the market that will not make you gag. They're actually quite nice. But here's the thing. If someone in your house demands a leather recliner, you need to set your own stipulation: "O.K., honey, we'll get you that leather recliner you've always wanted. BUT, we will NOT cheap out on it."
Believe me, we have yet to find an inexpensive leather recliner that does not make us gag. If you find one, please let us know.
And here is our most recent round up of leather (and a few non-leather) recliners that will not make you gag. You're welcome!
—Jennabel
Trim Design Co., located in the Greater Boston area, is a boutique interior design studio founded by designers Annabel Joy and Jen Dulac. Trim specializes in customized online interior design, fusing the tailored service you expect from traditional, full-service interior design with the convenience of working with us online. Trim also provides full-service interior design to...
Related Businesses
Lulu & Mimi's Cleaning
Mission, KS
Since 1993, locally owned Lulu & Mimi's Cleaning has been known for our great service and affordable pricing. We're first...
Allen Roofing & Siding
Ballwin, MO
Nick's Air Conditioning And Heating
Apopka, FL
Air Condioning repair, sales and service company