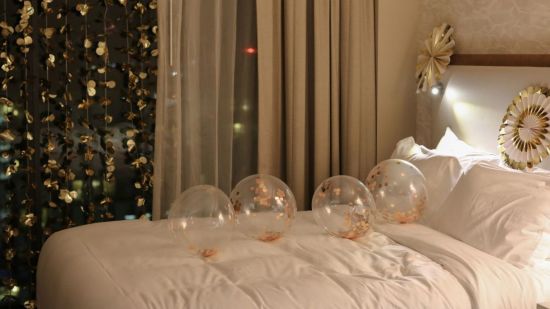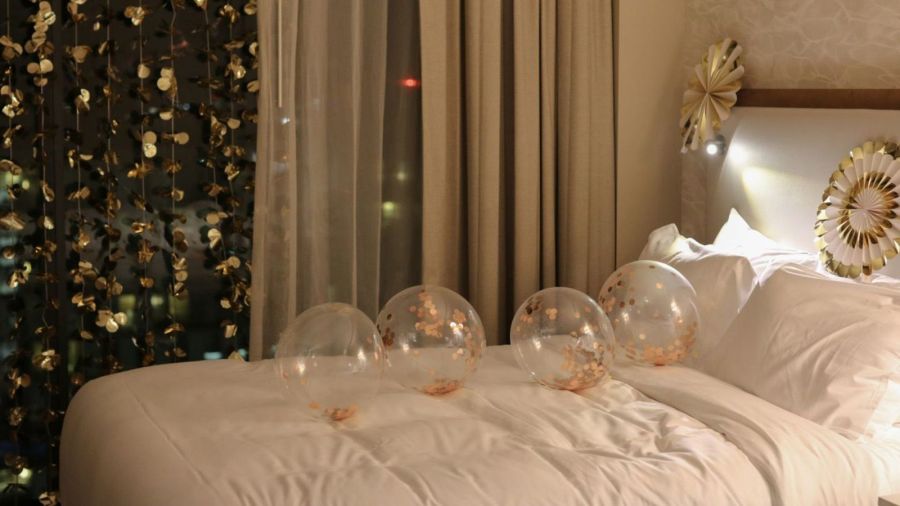 Intimate Bachelorette Party: San Diego 
MAID OF HONOR-APPROVED
Article by Tandya Stewart
Photography by Tandya Stewart
This blog post is sponsored by Party City and InterContinental Hotels and Resorts. All opinions are my own.
It's almost that time. We have officially made it to my wedding day, the day that I have been dreaming of since I was a little girl, is almost here! I have been knee deep in planning every last detail for the wedding and with just four months left before the big day, I knew it was time to throw my bachelorette party. Not just any bachelorette party, but an intimate one, one with my best friend and the person that has been with me since day one, my sister/maid of honor.

With the amazing team at Party City, InterContinental Hotels and Resorts and ShopStyle, my sister and I headed up to San Diego and had the best bachelorette party, filled with beautiful decor from Party City, and amazing food, ambiance and amenities provided by the Intercontinental Hotels and Resorts San Diego.
Since San Diego is about two hours away from Los Angeles, we decided to stay the weekend to celebrate. Not only is the InterContinental Hotels and Resorts San Diego in a prime location, the luxurious hotel has everything you need so you don't have to leave.
The InterContinental Hotels and Resorts San Diego blends sophistication with the laid-back style of San Diego and has 400 elegant guest rooms, Club rooms and suites along the downtown waterfront. Each room has floor-to-ceiling windows, allowing each guest to wake up to the beautiful California sunshine and breathtaking views of San Diego.
Our Room
We stayed in a beautiful Corner Suite with stunning 180° floor-to-ceiling, panoramic views of San Diego Bay and city.
Favorite In-Room Amenities
Complimentary wi-fi
Gorgeous, well lit, and spacious bathroom, with a walk in shower. This made doing makeup and getting ready, that much easier.
Same Day Dry Cleaning – Perfect for those celebrating a special occasion or traveling for business.
Cozy robes and slippers – I am all about the robe life and enjoy ordering room service, drinking a glass of champagne and relaxing in a robe.
Hotel Services
Elegance on the San Diego Waterfront. InterContinental Hotels and Resorts San Diego is in a league of their own. The hotel offers an elevated experience and offers 5-star hotel amenities and services. It has two restaurants, 3 bars and a Starbucks. Which gives you plenty of dining options to choose from. InterContinental Hotels and Resorts San Diego provides 24-hour room service, both valet and self parking and a 3,300 sq. ft. Health and Wellness Center. My sister and I also spent the night sitting poolside and enjoying cocktails while taking in the city views.
Book early and save up to 15% with Your Rate. This is an amazing deal, and you'll receive all of the benefits you love when you book directly with IHG.

Restaurants + Bars
Encompassing California coastal flavors, the restaurants at InterContinental Hotels and Resorts did just that. We had the luxury of dining at the Vistal Bar + Restaurant and enjoying light bites at the Layover.
Vistal Bar + Restaurant
We ate at the Vistal Bar + Restaurant twice. Once for dinner and again for breakfast the next morning. The signature restaurant overlooks the San Diego Bay, and the menu pays homage to the cultures that have shaped San Diego's culinary foundation. For dinner, I ordered the filet mignon, which was cooked to perfection and my sister ordered the local fish.
Layover
Layover is a laid-back, outdoor, bar and lounge that is located near the pool on the fourth floor. We enjoyed cocktails and light bites for a good few hours here and were able to watch and enjoy the beautiful San Diego sunset.

Decorating our room was one of my favorite parts. Party City was able to bring my vision to life with their unparalleled assortment of supplies. With costumes and party supplies that fit any style and budget, Party City is truly a one stop shop. They also offered helpful expertise and had so many inspirational images and ideas on their website.
This gold backdrop really tied the room together. It was my favorite decor item and looked beautiful against the night skyline.
You can't have a bachelorette party without Photo Booth props! These are so fun and included 14, trendy, team bride Photo Booth props.
How amazing are these?! Each package comes with 5 rose gold confetti filled balloons, which gives you an elevated and unique take on the traditional pink balloons. I decided to lay these on the bed, for an added element of fun!
The theme of my bachelorette party was gold and metallics, similar to my wedding theme. These fan decorations are perfect for a backdrop and come with three large and two small white and gold foiled fans giving you versatility and plenty of options on ways to style them.
I feel like every bachelorette party must have the "From Miss to Mrs." bunting. After all, you are becoming a Mrs. We used the sign as a part of the photo-booth backdrop.
One of our favorite props was the diamond ring balloon. How can you not love an oversized diamond ring?
These Hangover Kits are perfect for a weekend Bachelorette trip. I included water, eye masks, gum, pain reliever and face masks in our kits.
We laughed all day, partied all night and I am so thankful for the opportunity that InterContinental Hotel and Resorts and Party City gave to me. I had the best intimate Bachelorette Party, and memories that will last a lifetime. The perfect combination for anyone looking to host their Bachelorette Party or event.
As a reminder, book early and save up to 15% with Your Rate. You can make your reservation here.
I hope this post has given you the inspiration you needed for your Bachelorette Party. This is such a great time in your life and the start of your next chapter. Be sure to enjoy the process and stop and remember to have fun.
Related Businesses
Union Station
Kansas City, MO
Architectural Masterpiece. A place for great adventure. Where Kansas City Connects. These phrases—and more—are regularly used...
Overland Park Arboretum And Botanical Gardens
Bucyrus, KS
At the Arboretum, visitors may experience and explore 13 gardens with more than 1,700 species of plants, trails that traverse...
Whispering Pines Restaurant / Bed & Breakfast
Norman, OK
Tempting aromas permeate the home during breakfast and dinner, and international hospitality greets guests around every...