Michelle Goth
Michelle Goth - Kansas City Based Recipe Blogger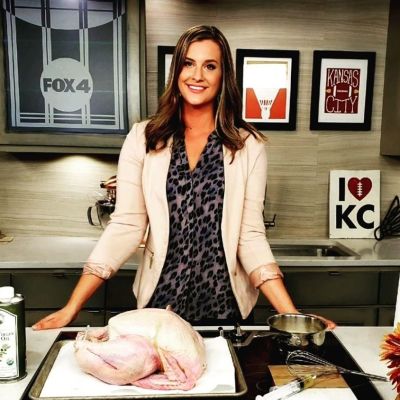 Michelle is the blogger behind www.blackberrybabe.com, a recipe blog started in 2014 to provide inspiring food ideas for busy professionals! Each year, millions of people visit the site to view her original recipes. Michelle has partnered with brands like Cargill, Pillsbury and Betty Crocker and has been featured in publications like Men's Health, Country Living and Better Homes and Gardens. When she isn't cooking in her Northland KC kitchen, Michelle spends her free time with her husband and son hiking, watching the Chiefs, and traveling as much as their budget allows!
Q & A
Where can we find you on a Saturday night?

There are two possible answers, both of which make me equally happy: 1) Out with my husband and our friends for dinner, and maybe some jazz at The Green Lady 2) On the couch watching Netflix

What is your favorite hidden gem in your region?

I'm tempted to answer with a restaurant (if so, PotPie in Westport is it), but I really love the Parkville Nature Sancturary. It's an urban forest right near Park University and such a beautiful hike!

What is something you can't live without?

I have my 32 ounce reusable water bottle with me at all times. Super cold water is my favorite thing!

What are you passionate about?

I've always been involved with causes that focus on alleviating hunger in our area. Kansas City is a booming, thriving town that I love dearly. But, there are segments of people that have been left behind. I love the work that Harvesters' does to work directly with schools and get food to kiddos that don't have enough at home!