Toni Talley
All About Me - Toni Marie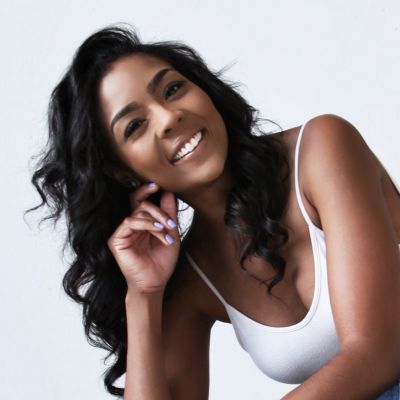 Toni is a 29-year-old native of Kansas City, MO, with a background in marketing and communications. She is currently the group sales coordinator for Starlight Theater and also volunteers with Fashion Honors Autism (FHA) as the director of marketing. Toni has held prior positions in media with The Examiner Newspaper, and has also served as a voice for the community as a multimedia journalist for WACH Fox News in Columbia, SC. She is also a professional model, having modeled for local KC brands and designers. Toni has traveled to many places to pursue her modeling career, including New York, Miami, Atlanta, and Detroit. Toni is a mother who enjoys family, cooking, traveling, and writing for her blog, The Mommy Model. She is a member of Alpha Kappa Alpha Sorority, Inc.
Q & A
Where can we find you on a Saturday night?

Most times you can find me at home with my son, having a movie night. Occasionally, one can find me with my friends enjoying apps and drinks! The Parlor in downtown KC is one of my favorite places to go.

What are you absolutely determined to do?

I am absolutely determined to not just exist. I want to live life to the fullest. I am determined to pursue dreams and create a foundation my son will be able to flourish on. I am absolutely determined to live life with no regrets and become the best version of myself I can be.