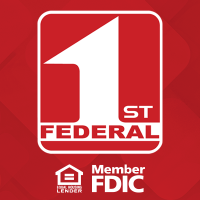 First Federal Bank

Proudly serving the Meridian, ID area.

Seen in
About Us
At First Federal Bank, we strive to achieve excellence in all we do. Forming meaningful relationships with our customers and with the communities we serve is just the beginning. We live and work here too, and as a community bank and Idaho's only mutual bank, our success is truly measured by your success. Our experienced experts are here to help you...
Promotions
We want to provide you with the best service possible. Here are a few of our most recent promotions you can take advantage of and as always if you have any questions feel free to contact us.
Homeownership Feeling Out of Reach?