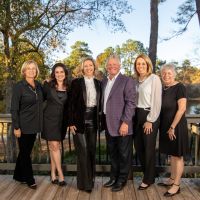 Jo Anne Johnson Real Estate Group - Compass Real Estate

Seen in
About Us
"Client satisfaction is our #1 priority." At Jo Anne Johnson Real Estate Group, we pride ourselves in delivering the absolute highest level of customer service, effective negotiation skills and meticulous transaction detailing. Our success consistently earns top-performing honors and has resulted in a large, loyal client base of repeat and...
Promotions
We want to provide you with the best service possible. Here are a few of our most recent promotions you can take advantage of and as always if you have any questions feel free to contact us.
On the Market! 102 Lyndsey Drive, Montgomery!

On the Market! 15252 Hemingway Heights in Artavia, Conroe, TX!