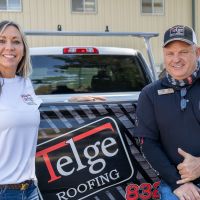 Telge Roofing

Proudly serving the Cypress, TX area.

Seen in
About Us
Telge Roofing is a family-owned, industry award winning, residential and commercial roofing company based in Cypress, TX with a branch office in Austin, TX. Telge Roofing is a GAF MasterElite Installer and winning of the GAF President's Award. They are BBB A+ rated and have over 48,000 satisfied customer since 2009. Telge Roofing is a Platinum...
Promotions
We want to provide you with the best service possible. Here are a few of our most recent promotions you can take advantage of and as always if you have any questions feel free to contact us.
FREE, NO OBLIGATION roof inspection for wind, hail, or age damage.