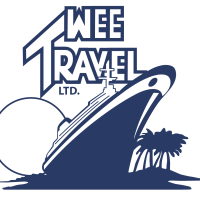 Wee Travel

Proudly serving the Broomfield, CO area.

Seen in
About Us
Check out our Facebook page for photos from recent adventures! Making Unforgettable World-Class Travel Experiences for over 33 Years! Located in Broomfield! Whether you are looking for group or individual traveling needs, cruising or land tours, Wee Travel is here for you! Our goal is to make your travel experience memorable and with as...
Promotions
We want to provide you with the best service possible. Here are a few of our most recent promotions you can take advantage of and as always if you have any questions feel free to contact us.
14-Day Australia & New Zealand Voyage

2023 Trailblazer Offer – 10% Off Your Next Trip

EXPLORING BRITAIN & IRELAND!