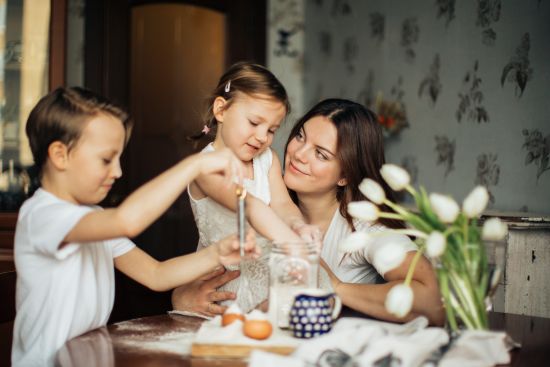 Life is short.
Are you living it?
Lifestyle Publications connects and inspires communities through locally-focused magazines that connect people and build communities. If you are proud of your city and you want to make an impact or you want control of your time and want to run your own thing then let's see if we are a good fit. You don't need publishing experience, just fill out the form to start.
Get to know us a little better.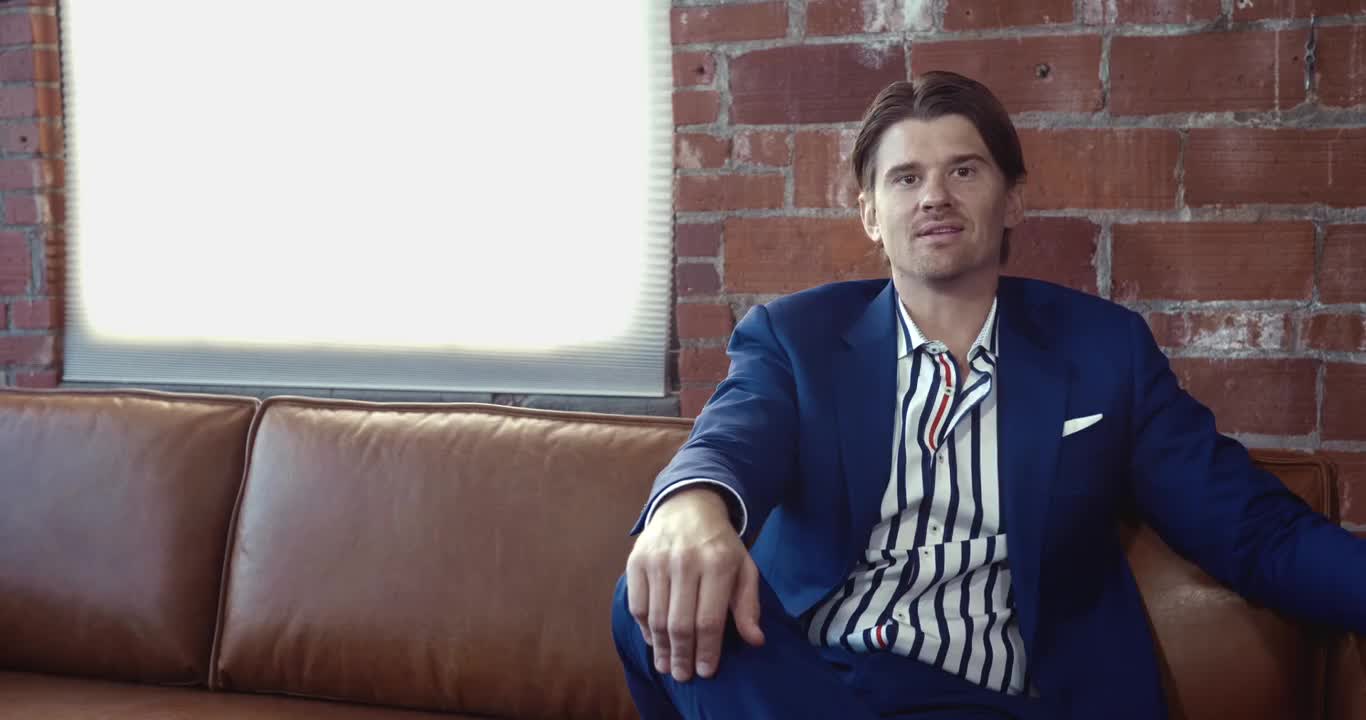 Lifestyle Publications launched Leawood Lifestyle, its flagship publication, in September 2009. In a time of economic downturn, Leawood Lifestyle's uplifting content and good news about the community was welcomed by readers, and the community-inspired content immediately became something that neighbors looked forward to receiving in their mailboxes each month. By mid-2011, Lifestyle was producing four community-focused monthly publications which served nearly 60,000 homeowners in the most affluent suburbs of Kansas City. With such success in the Kansas City market, Lifestyle licensed the rights to produce magazines across the country and is now represented by 120 magazines in 32 states and counting.
We're not your average franchise.
Other Franchises
60K

Average franchise cost in the U.S.

200K

Average total startup spend

20K-30K

Average annual cost for franchise support + marketing materials

10%

Average royalty for business-related franchise
Lifestyle Publications
6K

Lifestyle Publications franchise cost

8.8K-16.4K

Lifestyle Publications average startup spend

Included in Royalty Fee

7%

Lifestyle Publications below-average royalty
Still not sure? Don't just take our word for it -
our franchisees say it best.
Tiffany Slowinski, Bridgewater Lifestyle

Tiffany and Jake Slowinski first met "On the Banks of the Old Raritan," and graduated from Rutgers University together. Once married, the pair settled on Bridgewater, NJ to raise their family. They were sold on the town for many reasons. The schools are amazing and the neighborhoods are quaint, yet still close to tons of shopping, dining and recreation options. Above all else, the people of the town are friendly and welcoming. They are now the proud parents of three little girls, and they can't think of anywhere else in the world that they would rather call home. They like to say, "We are Bridgewater..."

Jimmy Darden, OKC Lifestyle & Cleveland County Lifestyle

Born in Erlangen, Germany, Jimmy Darden was adopted by an American soldier and his wife. His family eventually settled in Dumas, Texas, and after high school he earned a degree in marketing from the Michael F. Price College of Business at the University of Oklahoma. Jimmy served four years as an infantry soldier in the U.S. Army's Presidential Honor Guard. He enjoys spending time with his family: his father, Jim, 87, and sons Luke, 12, and Zach, 11 and additionally, he has a passion for golf, enjoys history and politics, is an avid Yankees fan and likes the cinema.

Andy Manz, Boulder Lifestyle, Cherry Creek Lifestyle, and Fort Collins Lifestyle

A former restaurant owner in Kansas City, Andy and his family relocated to the Boulder area in 2012. His wife, Kate, is an intricate part of his three magazines, assisting with editorial operations. The Manz's are blessed to have four wonderful children, and a loyal (spoiled) black lab named Rajah. While they now call Colorado home, the Royals and Chiefs will always be their hometown teams.
We are here for you.
Even though our publishers work independently in their hometowns, they never feel alone. While they are launching their publications and long afterward, our publishers are offered continued training and support through all of their various stages of growth and expansion.
Training and Onboarding

Comprehensive web-based training and onboarding and specialized support through the launch of your magazine

Continued Education + Networking

Conferences, weekly virtual calls, and connectivity to all of our publishers for advice and feedback

Home Office Backing

Custom CRM and accounting system, custom email and calendar system, and automatic invoice processing

Skilled Team Members

Designers layout your magazine and create custom ad designs to our high standards of elevated design

Sales Support

Continued access to our well-trained and experienced sales team to help support and grow your magazine

Brand + Identity Promotion

Printing and distribution of your publication plus a custom magazine profile on our digital platform
We're growing fast
For multiple years, Lifestyle has been recognized by INC Magazine as one of the top 5,000 fastest-growing private companies in the United States and was voted the 16th fastest-growing private company in the United States by Corporate Report. We're currently creating inspiration and connection in the following communities.
Starting your own business is easy.
In just a few simple steps, you'll be ready to get your business going. Here's a look at how easy it is to learn more about who we are and commit to our partnership.
1

Complete the Form

After completing the form we will schedule a call with you so we can get to know each other and see if we are a good fit.

(15-20 minute call)

2

Deep Dive Meeting

We will walk you through our process explaining how we come alongside you so that you can be successful. For example, how we handle all design and printing of your publication so you don't have to stress.

(1 hour video meeting)

3

Final Q's

We'll answer all your questions and review what owning your own publication means and what partnership with us entails.

(30 - 60 minute call)

4

Onward and Upward

Once it's official we will set up your training and begin the process of ramping up your publication for its' first issue. If you can't tell by now, we will be with you the whole time.
Are you ready to bring a Lifestyle Publication to your city?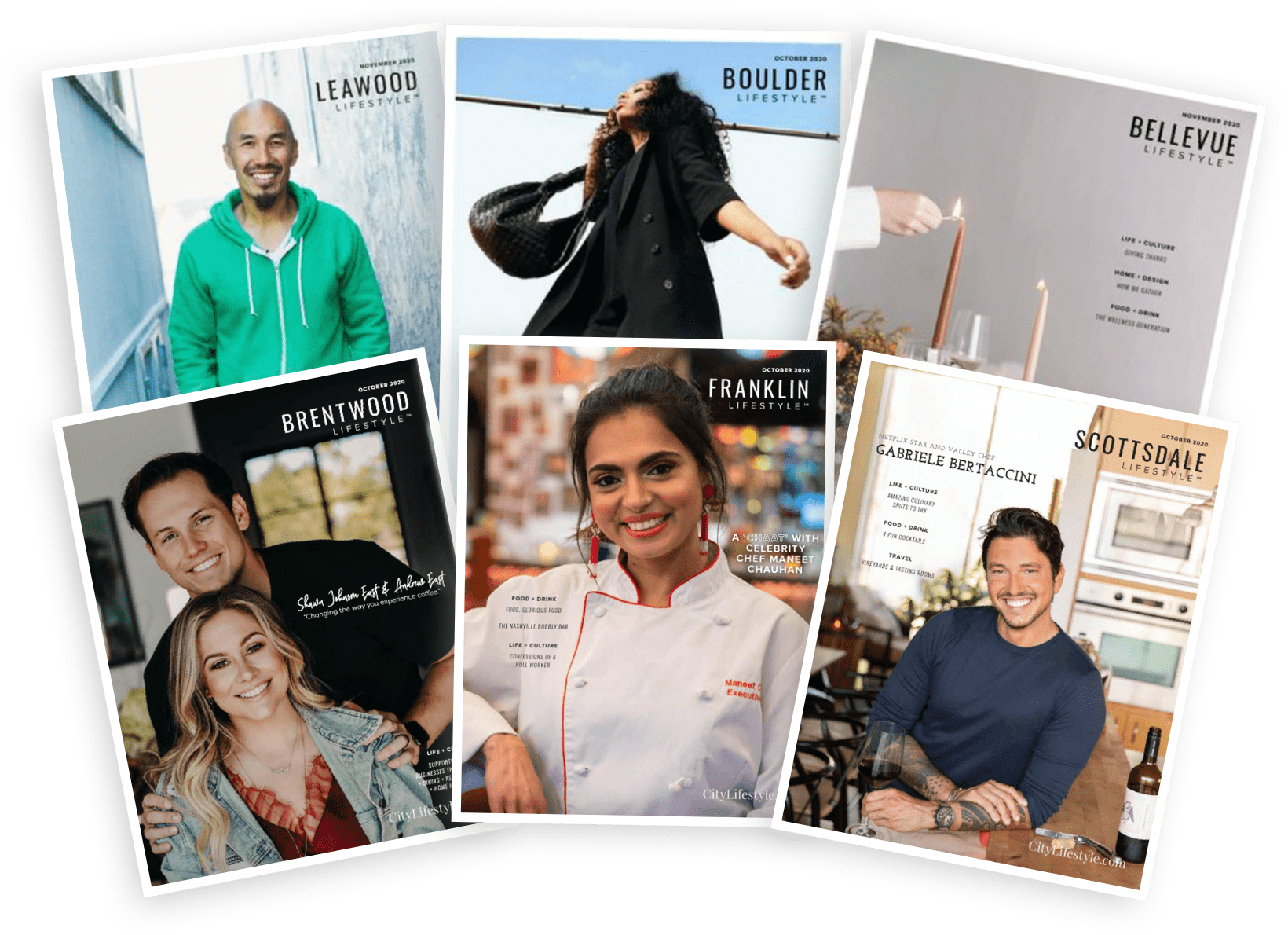 Get started today!