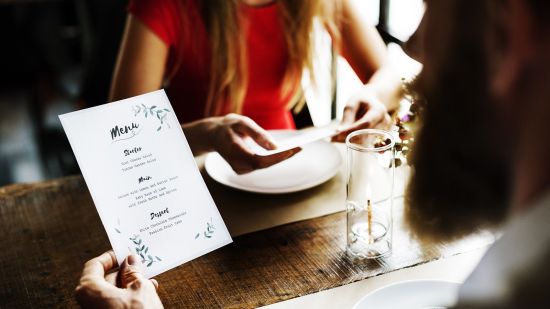 Restaurants with Holiday Menus
KANSAS CITY'S TASTIEST SPECIALS THIS HOLIDAY SEASON
Article by Hayley Hyer
Photography by Stock Images
Holiday Brunch
Rye Plaza is hosting a Santa and Mrs. Claus Brunch Sunday, Dec. 22, 10:30 a.m.-2 p.m. Make sure your kiddos bring their list of gifts and get their picture taken with the sweetest, kindest couple all the way in from the North Pole. Reservations fill up fast and are available by calling 815.541.3382 or booking a table online.
Rye will also be open on Christmas Eve and Christmas Day, serving its regular brunch, lunch and dinner menus. Be sure to get there early to snag one of the best homemade cinnamon rolls in Kansas City.
Lidia's has a Santa Brunch Dec. 21, 10:30 a.m.-2 p.m. Bring the family in and snap your own photos with Santa in front of the cozy fireplace. Then enjoy a delicious Italian brunch feast.
The cost is $29.50 for adults and $12 for kids. Reservations can be made by calling 816.221.3722.


Feast of the Seven Fishes
Throughout Italy and in Italian-American communities, friends and family gather together on Christmas Eve to celebrate "La Vigilia." The vigil is rooted in the Middle Ages when meat was a luxury from which people abstained on holy days. On Christmas Eve, they fasted or ate a simple meal of fish and vegetables. Lidia's celebrates this tradition in a modern setting with this special menu with multiple preparations of fish and seafood for your friends and family to enjoy during the holiday season.
The cost is $65 per person with the option to add a wine pairing. Seating begins at 6 p.m. Dec. 24 at Lidia's Loft. View the full menu.
Jax Fish House is hosting a candlelight dinner on Dec. 24 before Midnight Mass with a traditional Italian meal featuring seven-plus different kinds of seafood in six courses for $65 per person. Enjoy curated Italian wine features to enhance your celebration and toast to the season. A kid's feast is also available.
View the menu and make reservations here.
Tavernonna is serving a four-course prix-fixe meal from the award-winning chef, Bryant Wigger, featuring fresh fish and other seafood dishes. The meal is $55 per person with optional wine pairings from the in-house sommelier available for $30.
Make reservations online or call 816.346.4410.


Classic Holiday Dinner
On Dec. 25, you and your family can enjoy the grand Christmas Day prix fixe at Chaz on the Plaza. The cost for adults is $55, and for children 12 and younger, it is $18. You'll quickly find yourself in the Christmas spirit with course options like wreath soup, a yule log shrimp cocktail, snow caps and hot cocoa cake.
View the full menu and make reservations here.
From 11 a.m.-9 p.m. on Dec. 25, you can order from Sullivan's classic Christmas Day menu. Hand-carved prime rib starts at $44 per person, as well as a special filet mignon and lobster tail entree. Sullivan's will also have its full menu of signature items, steak and seafood available.
Reserve a table or invite the whole family in one of the private dining rooms.
---
Businesses Featured in this Article
---
I'm Hayley, a digital content writer for City Lifestyle and a certified yoga instructor and meditation coach. I have a bachelor's degree in English from Rockhurst University and love all forms of creative writing. Some of my favorite topics to research are style + beauty, wellness, pets, home design, indoor gardening, vegetarian recipes, and travel.
Related Businesses
Crown Center
Kansas City, MO
Visit Crown Center in the heart of Kansas City to find one-of-a-kind shopping, dining, can't-miss events, and attractions...
Boulevard Brewing Co. Tours and Rec Center
Kansas City, MO
Just a stone's throw from the brewery, this is the hub for all tours, shopping and sampling straight from the source. The...
Overland Park Farmers' Market
Overland Park, KS
The Overland Park Farmers' Market is a vibrant public gathering place that builds community pride and spirit by bringing...